Review: Supermarket art fair [Stockholm 2014]
---
Charlie Levine Karl England
March 2016
This year marks the 10th anniversary of the supermarket art fair.

Back in 2011 when we staged the first Sluice art fair we hadn't heard of Supermarket, in fact naively we thought we were trailblazing geniuses. Then after the most cursory search online we realised the swedes had got there first!
So in the spirit of industrial espionage learning from our peers, we went to the next supermarket fair to see what we could learn. It blew our minds to see just what was possible, and how ambitious we could be. Often artist-run means small, but Supermarket was thinking on a much larger scale than us at the time. As with everything there were things we didn't like and others we loved. For instance, their magazine which doubles up as the Supermarket catalogue, is something we have, belatedly, lifted directly from them (the second issue of the Sluice_magazine is due out in April). Subsequently we've visited other alternative fairs - and new alternative fairs have visited us - and the one thing that stands out is that if as an artist you develop a project or gallery that is not market driven then the predominant model of the art fair is not in service to you. In fact it is massively exclusionary.
London is a very hostile place to stage a nonprofit art fair, and after six years we still haven't received any funding. As with all artist and curator run projects financial factors have had a huge impact on how we've developed: we're biennial; we've diversified our model into expos (Exchange Rates NY) and all sorts of other projects outside of the fair. But it's the fair that sends the clearest message that the art world is broken, that it is not serving the artist. And projects like the Supermarket art fair are at the forefront in rectifying that!

After our swedish adventure Charlie Levine wrote up a brief review for our blog (the predecessor to the online Sluice_magazine). Below is that post revisited.

Karl England
---
From the archives: february 2014
Galeria Entropia / Poland / Supermarket 2014
This weekend (14-16 Feb 2014) in Stockholm was the ninth realisation of Supermarket, an art fair in Stockholm for artist run galleries that is the largest of its kind. Initiated by a trio of artists (Pontus Raud, Andreas Ribbung  and Meggi Sandell) in 2006 as Minimarket it has continued to grow every year into what Supermarket is today, a highly respected and very cool art fair. This year's fair theme is Difference(s), as they put it, the fair this year "focuses on diversity: geographic, economic, artistic and interpretive differences and similarities…How does the artist-run art scene in Brazil differ from the scene in Ireland? What engages artists in today's Cairo and what are the conditions for a newly opened gallery in Tbilisi?"

Showing 72 galleries from all around the world this year's Supermarket did not disappoint. As with all large scale international exhibitions the theme was sometimes lost within the individual booths, however, overall you did find yourself naturally contemplating the visuals presented by each gallery, what made them different or similar, who was speaking and what was the voice saying? Sluice spoke to two of the founders, Andreas and Pontus, during the show and were able to gain a great insight into the fair, how it started, how it has grown and what impact the fair is having on the galleries involved as well as the Nordic art scene.  It seems that the natural but continual growth of the fair is firstly down to demand.  Like with Sluice, there is a wealth of high quality nationally based artist led and independent galleries and this is the only time they come together, exhibit and converse in such a public way. By showing together they gain incredible international interest as well as benefiting local industries and audiences. And at the core of Supermarket are its participating galleries and organisations that have enabled the fair to grow in terms of its varied outputs and gain international respect.

Team Sluice have been incredibly inspired by the visit to Supermarket and the realities of how an art fair can develop and have such a large impact on regional artist led activity via massive new audiences and opportunities as provided by being part of such a platform. Supermarket was also a great place for Sluice to be introduced to new artist led practices and speak to several organisations face to face that we have only previously admired from afar.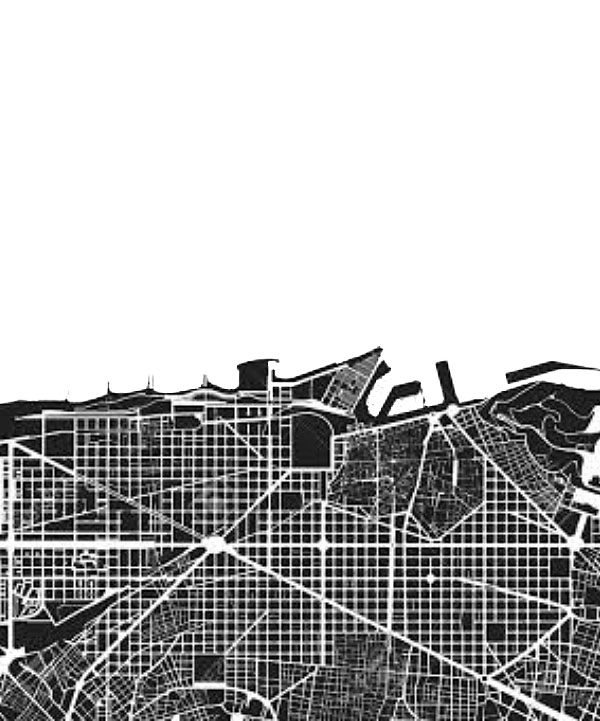 Harp Art Lab / Sweden / Supermarket 2014
A few stand out exhibitors include Kunstschlager, Reykjavik, Harp Art Lab, Sweden, Galeria Entropia, Poland, Ormston House, Limerick, and QWERTY, Denmark, all of which are worth checking out.

The art fair it seems is a format capable of withstanding the waxes and wanes of fashion, as it has an elasticity that allows for reinvention beyond the merely commercial. What makes Supermarket, and Sluice, perhaps more interesting than your large scale Frieze's or Miami's is the fact they are grassroots in terms of their approaches and the galleries they show. Supermarket and Sluice are both fairs that question their own beings, why are art fairs important? Why and how do artist-led and independent galleries exist and what is the impact they can have on audiences, artists, local cultural economies, curatorial activities and critical debate? Both fairs see the importance of bringing these questions to the table and allowing their networks to respond and think about why it is we all do what we do.

Charlie Levine
///////////