Capitalist rock and a state funded hard place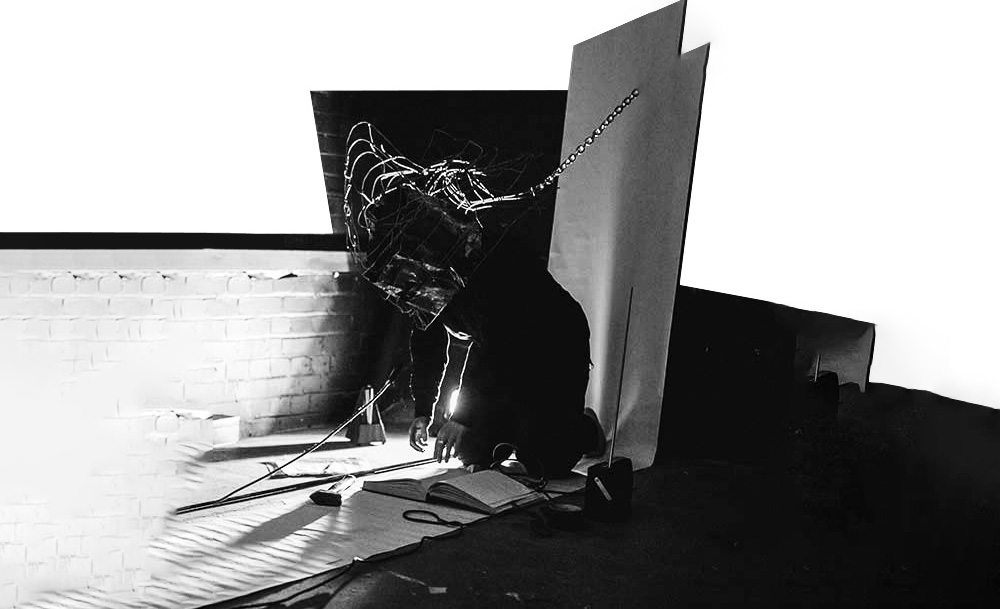 Context in art is all, and context doesn't end at the frame, the gallery wall or the work hanging next to yours. Context extends out and through the ethos of the gallery and the broader socio-geopolitical fabric in which it sits and in which it is enmeshed. Context is played out online, in the pub and in the very structures that support it. By way of an example - how neutered Arte Povera becomes when we see it in commercial Mayfair galleries, and yet can it exist outside of commercial Mayfair galleries? The idea in art is delicate and prone to buffeting. But the idea or ideology also gains definition by exposure to conflicting systems.

Sometimes we stage an art fair that isn't predicated on sales. Sometimes we co-stage an expo for projects that otherwise would not have access to an international network. By occupying the form of that which dismisses we throw into relief the art worlds own shortcomings. If Sluice__ has any agency it is because we are what we show, we show artist/curator-run projects and we are an artist/curator-run project. There is no slippage between concept and presentation, or form and content. Within Sluice__ we're clear that the mere existence of Sluice__ is a form of advocacy.

A question that I find relevant to both my personal practice and my expanded practice is; do varying modes of sustainability and organisational structures effect the output/content of artist and curator led projects?

Of the twenty nine London based galleries Sluice__ has worked with over the past six years – five of them mention the Arts Council somewhere on their website. Of the twenty seven regional UK galleries that we've worked with over the past six years nineteen mention the arts council. In other words 70% of regional projects have at one point or are currently state funded whilst 17% of London projects have been or are currently funded.

Although Arts Council funding does disproportionately go to London, within the artist/curator-run ecology London suffers in comparison with the regions. This is because the GFTA programme is used not solely to reward excellence but also to boost the arts ecology in areas where it's less developed. Acting as advance troops – regional grass-roots artist-run spaces benefit from GFTA as a form of positive discrimination. The UK needs a healthy and broad arts ecology but I'm interested in what effect funding and lack of funding may have perceptively or imperceptibly on the programmes, structures and content of the projects we work with.

'The engine that kept the Fluxus movement running was not the impetus of market forces, but the spontaneity and self-generated dynamic of their actions, performances, and festivals.'
Gabriele Detterer

State funding is certainly a brake on 'spontaneity' but could these projects exist without funding? Does a lack of funding dissuade artists and curators from operating outside of the establishment system? If so then the notion of the artist as a corrective to the dominant system is critically undermined.

'It is a difficult task to be counter-cultural while asking for state approval and support.'
Claire Bishop

Karen Watson of East St Arts points out that whilst 'the tail wagging the dog' is problematic – accountability is important due to the public funded nature of arts council funding. Or as Derek Horton of Leeds based &model gallery wrote recently:

'The price of Arts Council support and other forms of publicly funded institutional backing can too often be the limitation of being regulated by institutional bureaucracy and a target-driven social engineering of audience engagement. Undue concern for notions of both aesthetic accessibility and social responsibility tends to blend liberal ideas of social usefulness and 'enriching the community' with a fundamentally illiberal idea of avoiding offence.'
Derek Horton

I guess the reality would be that state funding (or lack thereof) directly effects the viability of projects, which then has an indirect effect on the art that gets shown, which in turn would have a trickle-down effect on the art that gets made. Of course art that operates predominantly in a commercial context also has distorting pressures. And the preceding paradigm works the same with the term 'state funding' replaced with 'commercial considerations', ie commercial considerations directly effects the viability of projects, which then has an indirect effect on the art that gets shown, which would in turn have a trickle down effect on the art that gets made. Indeed, the Sluice__ art fair was conceived as a corrective to the dominant model of art production as financial commodity – as promoted by the art fair as trade fair.

Property developers keen to flip tenants at the first sniff of gentrification; the unreliable nature of state or charitable funding; the basic cost of living - all contribute to a sector in a state of perpetual existential crisis. And of course none of these financial pressures exist in isolation, and all are mitigated by varying amounts of volunteer labour.

Art needs oxygen to flourish, that doesn't just mean funding, space is crucial as is an engaged audience.Hannah Ellis-Petersen in the Guardian yesterday responded to Gregor Muir's provocative call for a new avant-garde by pointing out that the avant-garde is there - you just need to know where to look.

Art has always got into bed with money. Financial capital is arts enabler. We may want that money to be 'clean' and 'ethical' - highly subjective notions - but I think we would also rather the art was able to be realised rather than not. This doesn't mean that we shouldn't then have a discussion about the relative merits of different funding streams or models of sustainability and crucially how that contextualises the work that follows.

I would argue that these financial drivers, and the negotiating of these financial drivers are something that keeps our sector light on its feet, adaptable. With such a precarious organisational existence - it forces us to invest in the idea rather than the physical structure of the organisation.